AutoCAD workloads are the bread and butter of many engineering and design firms. Ensuring that these workloads have the best performance and uptime is critical to keeping business humming along. Traditionally, this has meant ensuring that each employee has a dedicated workstation with AutoCAD installed. However, this can be expensive and time-consuming to set up and manage. Safari Micro's fully managed virtual desktop service, SafariDesktops, can give you full AutoCAD workstations ran on the Microsoft Azure cloud. These cloud-based virtual desktops offer a modern alternative that provides many benefits over traditional hardware-based solutions. In this article, we will discuss the top 5 benefits of using SafariDesktops for AutoCAD workloads.
Benefit #01 – Increased Mobility
SafariDesktops, which utilizes Azure Virtual Desktop technology allows users to access their AutoCAD applications from anywhere, on any device. This means that employees can work from home, on the road, or even at a client site without having to lug around a heavy workstation. All they need is an internet connection and they can be up and running in minutes using a tablet, a lightweight laptop, or even a mobile phone. Since any device can be used to get to the cloud virtual desktop, engineers could even be allowed to use personal devices. Users can also easily transition from one device to another without ever having to worry about losing any work or time re-opening everything – everything that was open on the virtual desktop will still be open when they switch over to a tablet or other mobile device. Even take advantage of international workforces by providing them an AutoCAD workstation virtual desktop that interacts with the same datasets and files as the rest of your organization.

Benefit #02 – Reduced Costs
Cloud-based virtual desktops can save you money in several ways. First, you can eliminate the need for expensive dedicated hardware. AutoCAD workstations can cost thousands of dollars upfront and are subject to wear and tear as time goes on, requiring you to spend money on maintaining and repairing them. Which then eventually requires replacing the workstations altogether. With virtual desktops, you eliminate the costs of maintenance, repair, and refreshes. Even utilize a bring-your-own-device strategy to allow your users to work from devices they already own – or buy inexpensive thin clients (inexpensive desktops or laptops that can be used for virtual desktop access) for them to work from that are a fraction of the cost of an AutoCAD workstation. Second, you can reduce your IT support costs by simplifying your infrastructure. Our virtual desktops are managed, maintained, and supported by Safari Micro managed IT services, reducing the labor costs of managing and maintaining individual workstations or an in-house VDI solution on your own. Lastly, cloud virtual desktops provide you with a virtual workstation that is not affected by outages or natural disasters that can bring down your local office or data center. This means that users can keep working from any device, anywhere there is an internet connection, including through a 4G or 5G hotspot on their mobile device. This saves money in costs that would otherwise occur due to downtime and ensures that your AutoCAD applications are always available. This can be a critical factor in meeting deadlines and avoiding lost productivity.

Benefit #03 – Scalability on Demand
Another great benefit of using cloud virtual desktops for AutoCAD is the scalability that they provide. If your business experiences a sudden influx of projects and you need to add employees or expand capacity, you can do so quickly and easily by providing virtual desktops. This removes the wait time in finding, ordering, receiving, and setting up new workstations. The current supply chain issues can make waiting for sufficient hardware take upwards of several months. With a cloud-based virtual desktop solution, you could have 100 new employees suddenly start tomorrow and have a virtual desktop ready and waiting for each of them to log in and begin working. What if workloads change? So can your virtual desktops. With cloud-based virtual desktops the computing power behind a user's desktop can be changed in an instant – whether that be a need for more computing power (CPU, memory, or graphics processing power) or even a decrease in it. Finally get out of trying to predict your future needs and either over-buying, or under-buying and instead get and pay for only what you need, when you need it.

Benefit #04 – Improved Security
Since the virtual desktops run in the cloud on Microsoft Azure, all data and applications are stored securely off-site in state-of-the-art data centers. This reduces the risk of data loss or theft, as well as the potential for malicious attacks. Microsoft's Azure Data centers use physical security measures such as biometrics, man traps, and vehicle barriers to keep data safe. They also utilize logical security measures such as firewalls, encryption, and intrusion detection/prevention systems. No data gets stored on the devices being used to access the virtual desktop, even copy/paste in and out of the virtual desktop, and screen capture/recording can be disabled – this is why even utilizing a 'Bring Your Own Device' strategy can still be secure. The connection from the accessing device to the virtual desktop uses a technology called 'reverse connect' that doesn't require opening unsecure ports, instead it uses an outbound encrypted SSL connection. In addition, virtual desktops can be monitored and audited more easily than physical workstations, so you can quickly identify and address any potential security issues.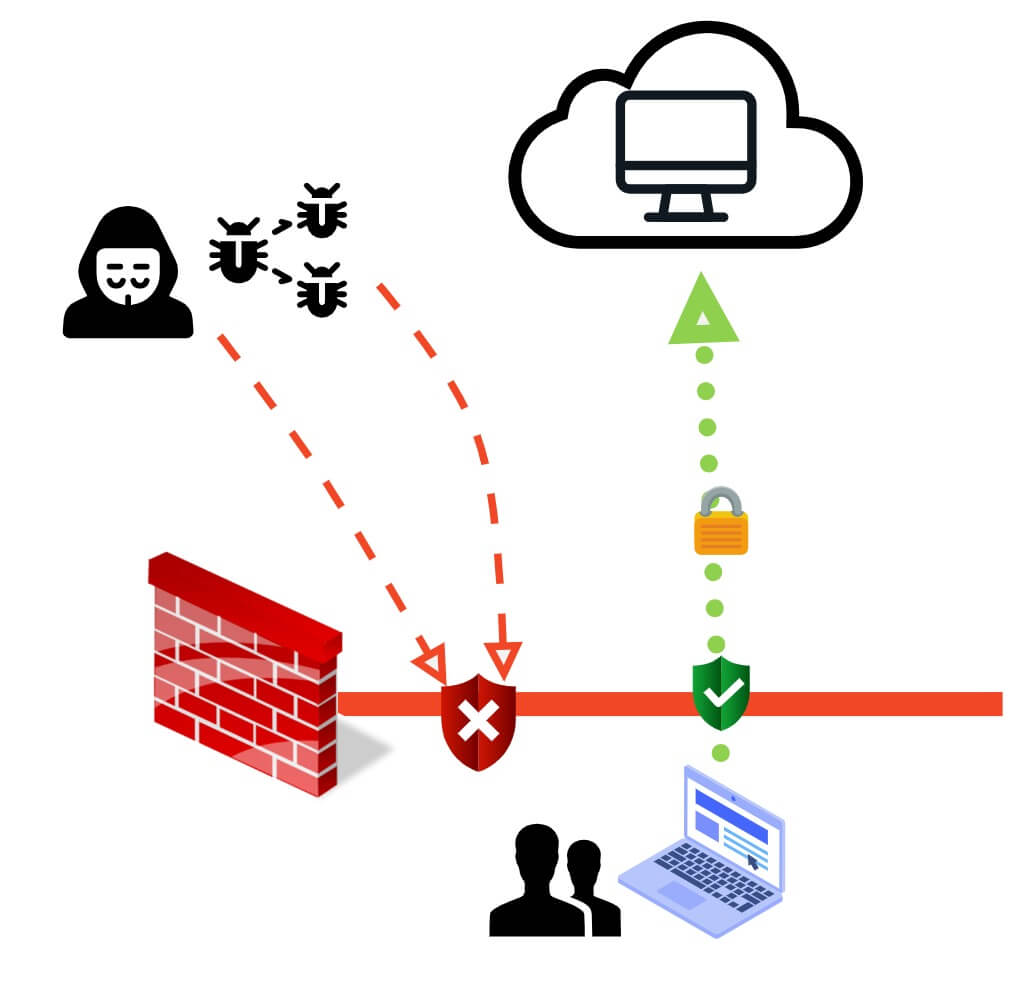 Benefit #05 – Improved User Experience and professional performance
When you use Safari Micro's SafariDesktops for AutoCAD workloads, you are getting a high-performance virtual desktop with the same power and capabilities as a physical workstation. The only difference is that the virtual desktop is accessed over an internet connection instead of being physically present in your office. This means that you can still utilize all the same software, plugins, and settings that you are used to, but without having to worry about lugging a heavy workstation around or dealing with hardware issues. Our virtual desktops come with dedicated GPUs to handle processing-intensive rendering required by AutoCAD. This results in a smoother, more responsive experience for the user. These virtual desktops for AutoCAD work use the AMD EPYC "ROME" CPU platform and the AMD INSTINCT MI25 GPU platform. 
CPU: AMD EPYC "ROME" –
7742 processor
Up to 32 Epyc "Rome" vCores @2.44 GHz clock (even @ full TDP!!)
Very strong IPC (parity or better vs Xeon)
Huge dedicated L3 per CCX provides isolation from noisy compute neighbours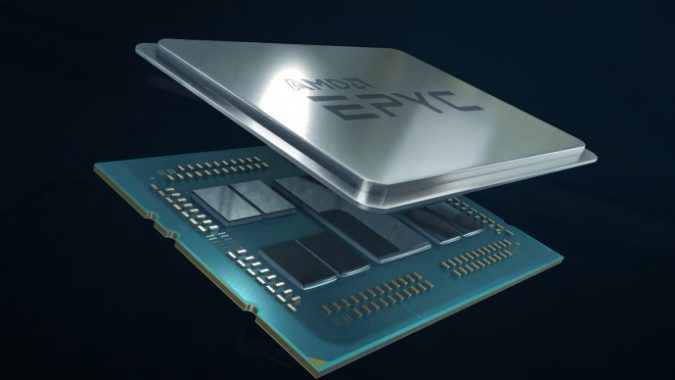 GPU:
AMD INSTINCT MI25 GPU
16GB memory/frame buffer
24.6 Gflops GPU Shader Compute
(@ 16-bit precision)
ACE (Asynchronous Compute Engine)
SRIOV/MxGPU + GPU-P
SRIOV is a method for providing each VM with it's own fully-virtualized GPU (or other PCI) device
AMD's SRIOV is implemented via fixed-function hardware on the GPU/host  
Offers exceptional protection and security for each partitioned VM at the host level via HyperV/GPU-P
Delivers Predictable/Fixed Performance 
Offers exceptional protection against noisy neighbors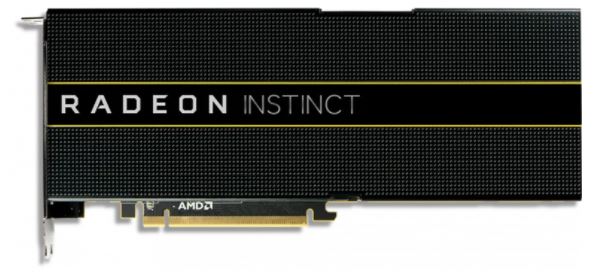 Safari Desktops is a powerful solution that can help businesses that use AutoCAD. Safari Micro is proud to provide virtual desktop solutions that can save you time and money while also allowing you to be more productive and mobile. To learn more about how SafariDesktops can be beneficial to your AutoCAD workloads, contact us today. We would be happy to discuss our services and answer any questions you may have.
Try SafariDesktops for AutoCAD workloads
Reach out to us today to learn how we can help you with your AutoCAD workloads with a virtual desktop solution.